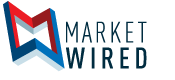 DJI Unveils the Phantom 4 Pro and the DJI Inspire 2, Available at B&H Photo
/EINPresswire.com/ -- Both Drones Improve Upon Their Extremely Successful Predecessors
DJI's magnesium-aluminum-clad Inspire 2 Quadcopter is a powerful cinematic and photographic tool. Combining the Inspire 2 with the separately available X4S and X5S gimbal cameras yields cinema-grade images, which can be recorded in high bit rates using H.264 and H.265 formats, or, in the case of the X5R, various flavors of Apple ProRes and CinemaDNG raw using the required licenses available from DJI. All the recording functionality is processed by the Inspire 2's CineCore 2.0 image processing engine.
Click here for high-resolution version
NEW YORK, NY--(Marketwired - November 17, 2016) - DJI, the world's most successful consumer and commercial drone manufacturer, announced their latest innovations today -- the Phantom 4 Pro and the Inspire 2. The Phantom 4 Pro is expected to take its place immediately atop the consumer drone market, while the Inspire 2 portends to become the clear-cut option for commercial use.
The Phantom 4 Pro
It has been just eight months since the Phantom 4 launched, but DJI has improved on the model significantly with its Pro version. Upgrades include a better camera, improved obstacle avoidance, more battery life, and added intelligent flight modes. The Phantom 4 Pro is now clearly the most powerful consumer DJI drone, surpassing the Mavic Pro, which was announced in October.
DJI Phantom 4 Pro Quadcopter
https://www.bhphotovideo.com/c/product/1298124-REG/dji_cp_pt_000488_phantom_4_pro_quadcopter.html
· 1" 20MP CMSO Sensor
· Gimbal-Stabilized 4K60 / 20MP Imaging
· Flight Autonomy with Redundant Sensors
· Five Directions of Obstacle Sensing
· Four Directions of Obstacle Avoidance
· Top Speed of 45 mph in Sport Mode
· Maximum Control Range of 4.3 Miles
· Visual Tracking of Moving Subject
· TapFly -- Fly with a Tap of the Finger
· Avoids Obstacles when Returning Home
· Up to 30 Minutes Flying Time
The most obvious upgrade is the camera, which has a 1-inch CMOS sensor that shoots 20-megapixel still images -- an 8-megapixel improvement over the Phantom 4. The camera's dynamic range is also improved, which will balance out the big differences between light and dark that are so common in aerial photography. A new mechanical shutter was added as well, which will resolve shaky footage that drones often experience. Finally, the Phantom 4 Pro has the new ability to adjust the lens aperture, giving filmmakers more freedom over the depth of field in their photography.
In addition to the camera, the sensors on the Phantom 4 Pro feature noticeable improvements over the Phantom 4 and the Mavic Pro. While both predecessors have obstacle avoidance, it only works when the drones are flying forward. The Phantom 4 Pro's obstacle avoidance works on all four sides. The top-end sensors also allow the user to fly the drone at a top speed of 31 miles per hour while in obstacle avoidance mode, as opposed to 22 mph for the Phantom 4 and the Mavic Pro.
The DJI Inspire 2
DJI seeks to become a bigger force in the commercial drone market with the DJI Inspire 2. Aimed at professional filmmakers, the Inspire 2 has all the technology needed to make high-end movies.
The Inspire 2 is the first DJI drone to feature two cameras. One camera is meant to capture footage underneath the gimbal, while the second, two-axis camera allows the pilot to see where the drone is traveling. In order to maximize both cameras, the drone calls for two operators: one pilot to steer the unit, and the other to control the aerial imaging. Each pilot receives their own live video feed. However, a single pilot can still capture brilliant images using the intelligent Spotlight Pro flight mode. Compatible cameras with the Inspire 2 are the new Zenmuse X4S or X5S. The X5S includes supports 10 different lenses, and has a micro 4/3 sensor. The system is capable of serious video compression formats like CinemaDNG and Apple ProRes. Photographers are able to capture 30-megapixel stills with the DNG RAW mode. High-quality live streaming is also achievable.
DJI Inspire 2
https://www.bhphotovideo.com/c/product/1298562-REG/dji_inspire_2_quadcopter.html
Filmmakers will be happy to hear that the Inspire 2 has a new image processing system called CineCore 2.0, which can capture 5.2K video at an impressive 4.2Gbps bitrate. In order to accommodate that large data, the drone has an added onboard SSD.
Inspire 2 Highlights
· Compatible with 5.2K Gimbal Cameras
· 2-Axis Stabilized FPV Camera
· CineCore 2.0 Image Processing
· Dual Battery Design
· 67 mph Maximum Velocity
· Fast Ascent and Descent
· 8200' Maximum Altitude (Above Sea Level)
· Advanced Obstacle Sensing
· Precision Hover
The body of the Inspire 2 is completely revamped with a magnesium-aluminum build that DJI claims increases stiffness while decreasing weight. The weight decrease is evident, considering that the drone's top speed increased from 50 mph to 67 mph, while its battery life has increased from 18 minutes to 25. The improved battery life is thanks to its new dual-battery system, which is also self-heating -- allowing the drone to fly in frigid temperatures and up to 8,200 feet above sea level.
Finally, the Inspire 2 has all the same intelligent flight modes that are available on the Phantom 4 and Mavic Pro, like obstacle avoidance and subject tracking.
B&H Photo Video is an authorized DJI dealer, with the most up-to-date DJI product information, product pricing and promotional offers.
About B&H Photo Video
As the world's largest source of photography, video, audio, and the latest trending technologies, including drones, virtual reality, and 3D Printers, B&H Photo Video is known worldwide for its attentive, knowledgeable sales force, excellent customer service, and fast, reliable shipping. Visitors to the website can access a variety of enlightening articles and educational videos. B&H has been satisfying customers worldwide for over 40 years.
Customers making purchases on the B&H website can now make a split payment with multiple credit cards, a useful feature for those with limited credit on their individual cards. Previously, this method of payment was only available to customers when purchasing by phone or in store.
Many items can now be ordered online and picked up at our NYC Superstore. Add any qualifying items to your shopping cart and select STORE PICKUP. You will then have an opportunity to indicate who will be making the pickup, if it is someone other than yourself. You'll receive an email (up to 45 minutes) after completing your order, indicating that your order is ready for pickup at the B&H SuperStore.
The B&H YouTube Channel has an unmatched wealth of educational photographic content. Our entertaining and informative videos feature product overviews from our in-house specialists, as well as photography industry experts. You can even view the B&H Event Space presentations from many of the world's foremost photographers and interviews with some of photography's most dynamic characters. Tap into this exciting resource by subscribing to the B&H YouTube Channel here. In addition to these videos, the B&H Explora blog presents new product announcements, gear reviews, helpful guides, and tech news written by product experts and industry professionals.
When you're in Manhattan, take a tour of the B&H Photo SuperStore, located at 420 Ninth Avenue. The expo continues all year round in the camera kiosks at B&H. Featuring the newest cameras, the kiosks are manned by manufacturer representatives, who are there to guide you and demonstrate the latest photographic technology. With hundreds of products on display, the B&H Photo SuperStore is the place to test-drive and compare all the latest technology gear.
Image Available: http://www.marketwire.com/library/MwGo/2016/11/17/11G122485/Images/DJI_Inspire_2-9c773fb84394b8798d1bcfb7fcfe097c.jpg
Embedded Video Available: http://www.youtube.com/watch?v=XBHuftMcmis


Powered by


EIN Presswire does not exercise editorial control over third-party content provided, uploaded, published, or distributed by users of EIN Presswire. We are a distributor, not a publisher, of 3rd party content. Such content may contain the views, opinions, statements, offers, and other material of the respective users, suppliers, participants, or authors.
Submit your press release