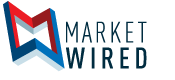 119 Indigenous Women Demand Justice From Barrick Gold at UN Forum in Geneva
/EINPresswire.com/ -- Tired of waiting for fair compensation from mining giant for gross sexual violence, 119 indigenous women from Papua New Guinea call for UN intervention
GENEVA, SWITZERLAND and PORGERA, PAPUA NEW GUINEA--(Marketwired - Nov 17, 2016) - Today, in an open letter to the United Nations, 119 indigenous women who were sexually assaulted by security guards at Barrick Gold's mine in Porgera, Papua New Guinea appealed for UN intervention in their fight to obtain fair remedies from the company.
"The company's guards raped us. The company ignored us for years. When the company finally created a remedy program, we 119 women went to it," said Everlyn Gaupe, one of the women harmed by the company's actions and now seeking justice. "But the remedy was not fair. We did not get everything that we were promised. We call for the support of the UN because Barrick Gold is ignoring our call to pay us equal compensation."
The letter, signed by all 119 women, states their grave dissatisfaction with the amount of compensation awarded under the company's remedy mechanism, and asks for compensation equal to that received by eleven women who were represented by attorneys from US-based NGO EarthRights International. Those represented by EarthRights received a confidential settlement outside the remedy mechanism believed to be as much as four times greater than the amount the 119 women received.
Seeking equitable compensation, the women submitted their letter today at the 5th Annual UN Forum on Business and Human Rights in Geneva. Their voices were also heard in a video played during a public panel today that examined the responsibility of companies to provide rights-compatible remedy to those who have been harmed by their operations.
"For the women, this is another step in what has been a long process over many years fighting for their right to remedy for brutal sexual assaults by mine guards," said Catherine Coumans of MiningWatch Canada. "These are strong women who are fighting for justice against the largest gold mining company in the world."
Documentation:
Catherine Coumans
Mining Watch Canada
catherine@miningwatch.ca
Ms. Everlyn Gaupe
Porgera, Papua New Guinea
via Whatsapp at +675 79833893

Powered by


EIN Presswire does not exercise editorial control over third-party content provided, uploaded, published, or distributed by users of EIN Presswire. We are a distributor, not a publisher, of 3rd party content. Such content may contain the views, opinions, statements, offers, and other material of the respective users, suppliers, participants, or authors.
Submit your press release